Google has recently expanded it's Things to do program to include a new surface called the Operator Booking module.
To get activate the Operator Booking Module, add your Google Business Profile to your product either in the Locations tab or on Section 2 of the Google Things to do section (see below)
Important information
Please note the following information that will cause the Operator Booking Module not to display:
Google Business Profile location
You must have a Google Business Profile that is a fixed location. If your location is set up as a Service Area you will not be eligible for the Operator Booking Module but you can still participate in other Google Things to do surfaces.
Google Business Profile products
If you have products set up on your Google Business Profile, you will need to delete them as they conflict with the Operator Booking Module. Follow the steps below:
Step 1: Click Edit products on your Google Business Profile

Step 2: Select the product you want to delete (you will need to delete all of them)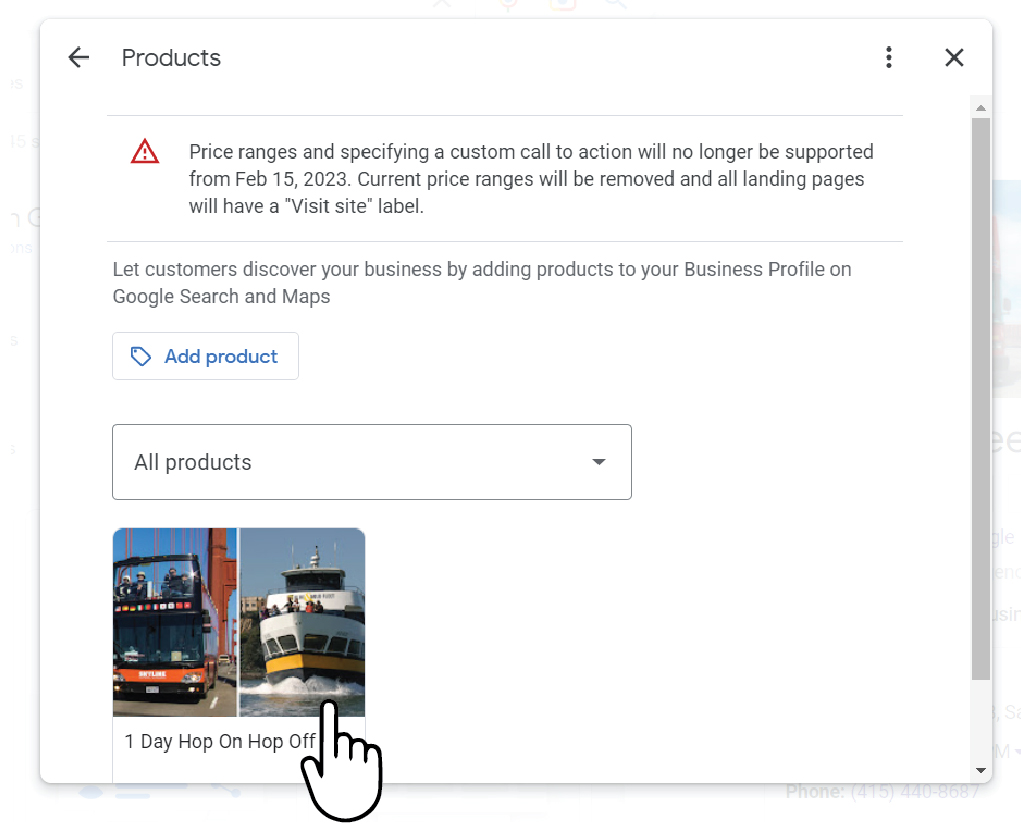 Step 3: Click on the 3 dots on the top right and select Delete from the menu